Kielce University of Technology provides student housing in six dormitories: Filon, Laura, Bartek, Assistant, Proton and Mimoza. All of the dormitories are within a few steps from each other in the town centre.
The dormitories are quite close to the heart of the downtown area, with many shops and services located nearby. A description of each dormitory with relevant details, addresses, and contact information is listed below.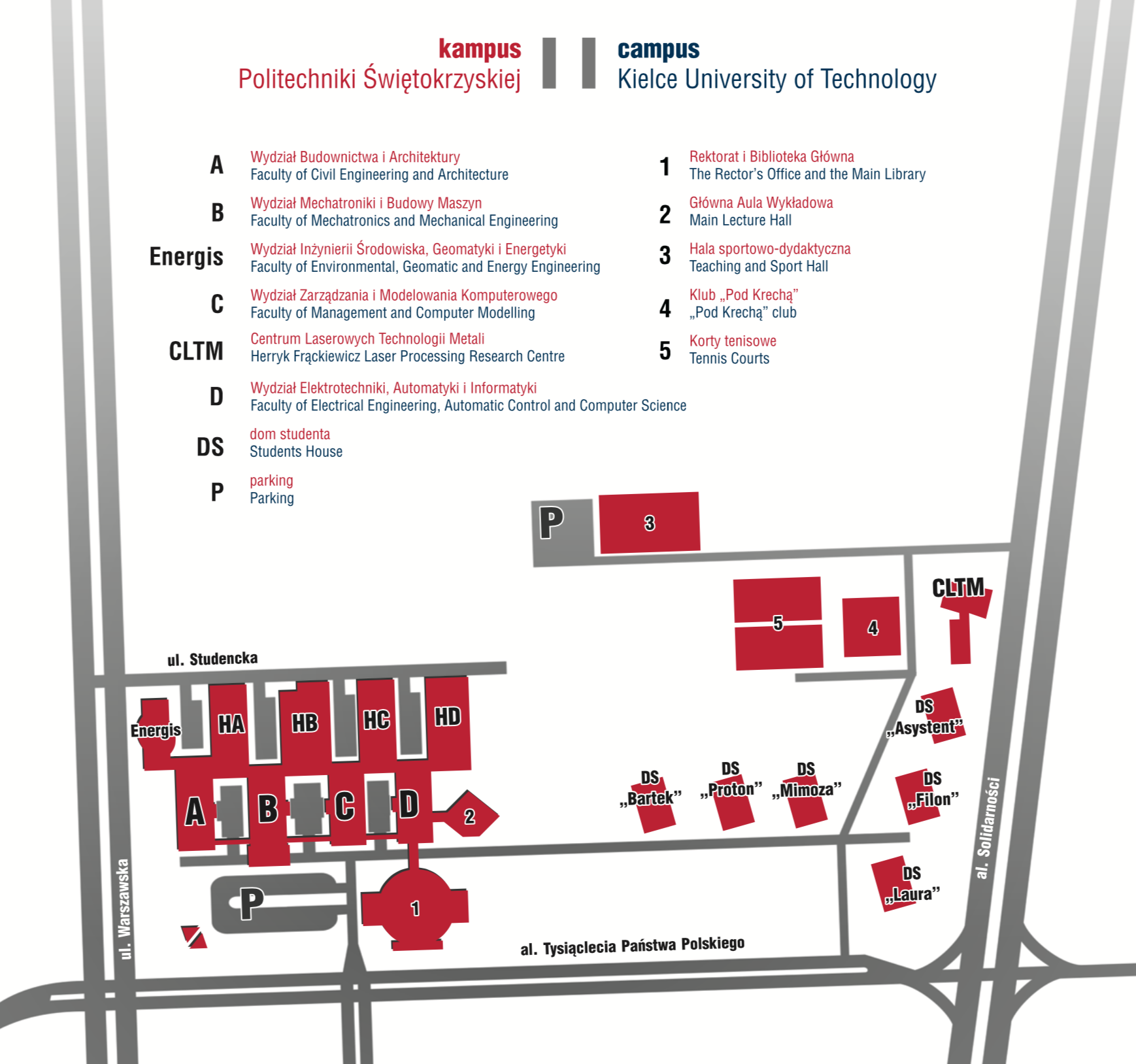 Our dorms offer:
24-hour security on-site
Single or double rooms available with a private bathroom
Furnished with: bed, wardrobe, table, chairs, fridge, electric cooker, and microwave
Also included: bedding and phone
Amenities in the building: laundry room, common room
Address:
aleja Tysiąclecia Państwa Polskiego 11, 13, 15, 17 , 17 A , 19 25-001 Kielce
Reservations:
Check out the gallery section to learn more about the living conditions in the dormitory.
Prices
A place in Filon, Laura, Bartek, Proton ≈ 105 EUR / months. No extra costs
A place in Assistant, Mimosa ≈ 95 EUR / months. No extra costs
Refundable security deposit (1-time payment) ≈ 35 EUR.