Kielce University of Technology is the leading scientific and educational institution in the region. KUT is a public university that offers high research potential, didactics at the highest level, innovation and also cooperation with industry, technical universities and a research institution.
KUT is providing programmes in English within faculties: Computer Science, Bsc, Mechanical Engineering, Bsc
There are over 5,000 students from more than 20 countries enrolled in undergraduate and postgraduate programs in 19 disciplines and more than 50 specialisms.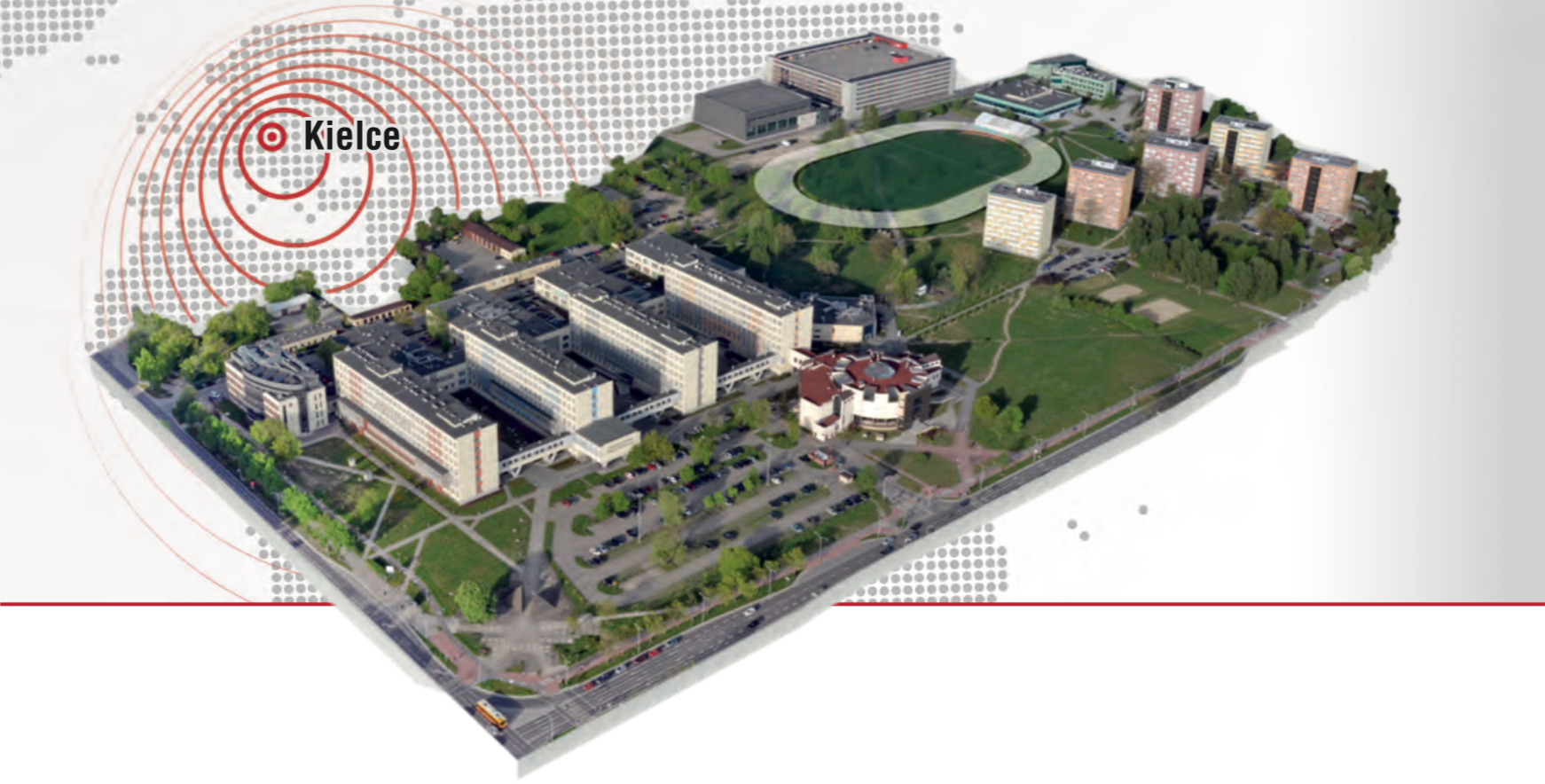 The University is situated on a large 22-hectare campus in the city center. There are five main buildings with teaching and research facilities, each dedicated to a different faculty, the country-unique Laser Processing Research Centre, a modern building that houses the University Library, a sports hall, a brand-new lecture hall seating 600, six halls of residence, two apartment buildings and a large building with the Student Club. The University also has a satellite campus near Kielce with research and teaching facilities and administration offices of the Faculty of Mechatronics and Mechanical Engineering.